You can't judge a book by its covers, but you can judge a house by its exterior. Regardless of whether you've decided to sell your house or not, the outer appearance of your home will leave a certain impact on your guests. And since the first impression does matter, you'd better make it count. Not only will the curb appeal of your property increase its value, but it will also make you feel proud to call it yours. With just a few simple steps, and without too much investment, you can improve the appearance of your home in no time.
Style up the front door
One of the focal points of your home's exterior is the front door – not only does it welcome your visitors, but it also reflects the interior style. If you don't want to give your entry a complete makeover, you can make some small changes, such as replacing the door knob, or polishing up the door fixtures. However, you can give it a new look by painting it in a different colour, or installing a new wooden door. Don't be afraid to express your personal style and taste – after all, your home should reflect who you are.
Lighten up
You don't want your home to appear gloomy and dark, but welcoming, warm, and lively. Not only will lighting help you achieve this, but it will also illuminate the beauty of your house. Additionally, lighting fixtures can be used as powerful accent details – just make sure to opt for those that work well with the general style of your house. For a symmetrical look, you can place lighting fixtures on each side of your front door. When it comes to your garden, lighting can help you create an intimate atmosphere. By placing lights on the branches of trees, or concealing them in the garden path, you can create a subtler look.
Welcome nature
Your home will look more stylish and colourful if you add some greenery. Of course, if you have a garden, you probably have your natural oasis for relaxation. However, even if you don't, you can still welcome nature into your home. A couple of plants on your porch in decorative boxes will immediately bring a more natural and cheerful vibe. For a more cohesive look, you can opt for plants and pots that reflect the general style of your house.
Dress up the façade
One of the most important factors that has a major impact on your home's curb appeal is its façade. Over the years, it's not unusual for a façade to become worn out and the paint to start peeling off. It goes without saying that this affects the visual appeal of your house immensely. However, you can quickly dress it up and give it a new look. You can cover your façade with easy-to-install composite panels and increase its durability. This way, you'll transform the look of your house and enhance its curb appeal.

Get the roof in shape
An important element of your home's curb appeal is the roof, so you shouldn't just glance over it and move one. Start by cleaning it and removing leaves from the gutters, and then check whether any shingles are missing, or if there are any weak spots. Replacing your roof completely might require a sizeable amount of money, but it will significantly increase the value of your house.
Spruce up your garden
There's nothing more relaxing than enjoying a beautiful and sunny day in your own garden. However, an unkempt garden is far from a natural sanctuary, and it can create an impression of messiness and disarray. To give it a more polished look, you can lay out a stylish path, replace old and rusty furniture, and clear out the weeds. Afterwards, you can enjoy a glass of lemonade and admire your work.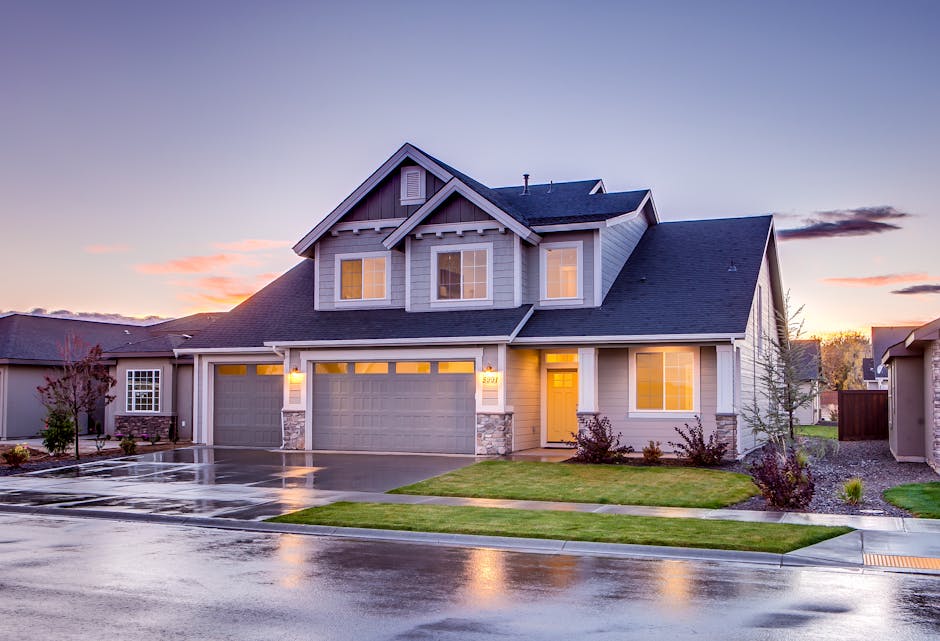 Freshen up the driveway
A stained and cracked driveway can reduce the curb appeal of your home significantly. Since the driveway and the garage take up a lot of space, you need to maximise their visual appeal. Therefore, you should repair and seal your driveway to give it a new and polished look. Firstly, check it for any weak spots and cracks, and remove stains and weeds. Afterwards, you should fill in the cracks in order to prevent any further damage. Finally, you should apply a sealer, and let it dry for 24 hours.
The exterior appearance of your home is a major indicator of its interior style and your personal taste. With just a few simple updates, you can ensure that your home's first impression is a positive one.
Comments
comments